Barlactica is the research and consulting company of Barbara Hart.

Barbara is food technologist and has a large interest in gastronomy. Organic agriculture, local production and 'real food' are important to her.

After her graduation as food technologist, specialized in dairy technology, at Wageningen University, Barbara worked more than 10 years for large and small food producing companies. She worked as researcher, technologist and R&D manager. She is experienced in dairy technology, especially in the processing of goat milk.

Since 2007 Barbara is an independent technological and gastronomic researcher and consultant. She works for producers and traders in food products. As a freelancer she does various projects like product development, scientific literature reviews, process improvement.
Barlactica is partner member of FACEnetwork, the European network of farmhouse and artisan cheese & dairy producers. Barbara is head of the working group 'technology' of FACE and technical coordinator of the Teacheesy project. In this Erasmus+ project, tools are build to support the introduction and implementation of the European Guide for Good Hygiene Practises for farmhouse and artisan cheese and dairy production.

Barbara is member of the Slow Food Network of Food Professionals in Utrecht.
At the Slow Food Event Cheese 2011 in Bra (Italy), she hosted a taste workshop on special Dutch Cheese and pairs these with organic wines from social agriculture.

Furthermore she has been on the committees of various organizations active in the field of dairy, (goat) farming and quality:
- She was on the organizing committee of the symposium on '25 years of dairy goat farming in the Netherlands' in 2011.
- She was on the organizing committee of and chair to the symposium of the European Farmhouse Cheese & Dairy meeting in Gouda in 2014.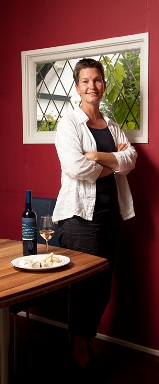 foto : Hans Lebbe